Product Description
Product Description
Stainless Steel Thread ends CF8/CF8M Gate Valve Rising stem 200WOG
RST Valve company is a industry valves manufacturer, including Thread & Flange Ball Valves, Gate Valves, Globe Valves, Check Valves, Y Strainers in stainless steel, carbon steel, cast steel, forged steel and alloy steel.
Gate Valve mainly has Thread 200WOG Gate Valve, API600 Flanged ends Gate Valve, DIN F4/F7 Stainless Steel Flanged ends Gate Valve, Carbon Steel Bellow Seal Gate Valve, Forged Steel A105 Gate Valve, 800LB Thread ends Gate Valve, F11/F22/F51 1500LB Flanged ends Gate Valve, Butt Welded Gate Valve, Pressure Sealed Socket Welded Gate Valve, Flanged ends 2500LB High Pressure Gate Valve, 150LB~900LB WCB Flanged Gate Valve, Rising Stem Gate Valve, Non-Rising Stem Gate Valve, Gear Operated Gate Valve, Gate Valve with Pneumatic/Electric Actuator.
Gate valves are characterised as having either a rising or a non-rising stem. Rising stems provide a visual indication of valve position because the stem is attached to the gate such that the gate and stem rise and lower together as the valve is operated. Non-rising stem valves may have a pointer threaded onto the upper end of the stem to indicate valve position, since the gate travels up or down the stem on the threads without raising or lowering the stem. Non-rising stems are used underground or where vertical space is limited.


Material List:
| | | | |
| --- | --- | --- | --- |
| No. | Part Name | Qty | Material |
| 1 | Body | 1 | 316 Stainless Steel |
| 2 | Core | 1 | 316 Stainless Steel |
| 3 | Bonnet | 1 | 316 Stainless Steel |
| 4 | Packing | 1 | PTFE |
| 5 | Gland Nut | 1 | 304 Stainless Steel |
| 6 | Hand wheel | 1 | Aluminum |
| 7 | Name Plate | 1 | Aluminum |
| 8 | Nut | 1 | 304 Stainless Steel |
| 9 | Stem | 1 | 316 Stainless Steel |
| 10 | Metal Podding | 1 | 304 Stainless Steel |
| 11 | Washer | 1 | 316 Stainless Steel |
| 12 | Seal | 1 | PTFE |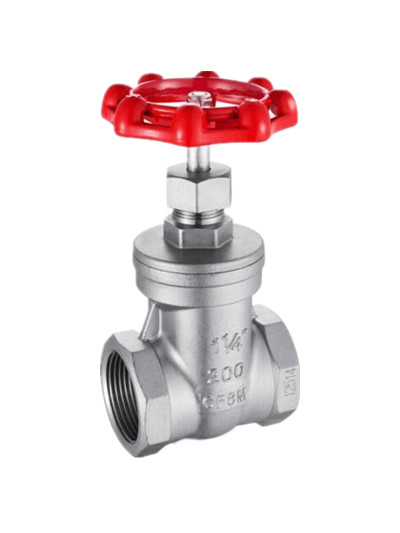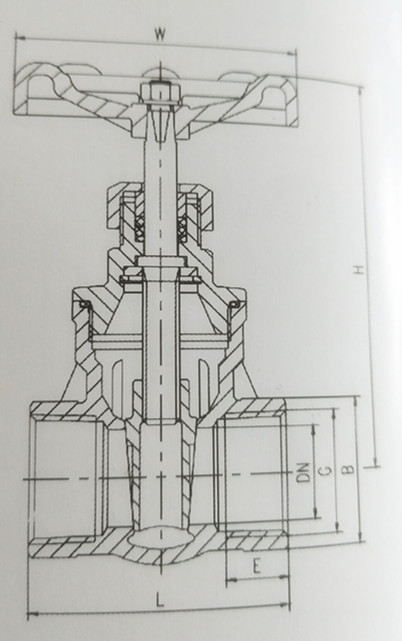 | | | | | | | |
| --- | --- | --- | --- | --- | --- | --- |
| DN | G | L | E | B | H | W |
| 15 | 1/2'' | 55 | 16 | 31 | 90 | 70 |
| 20 | 2/4'' | 60 | 18 | 38 | 98 | 70 |
| 25 | 1'' | 68 | 20 | 46 | 108 | 70 |
| 32 | 1 1/4'' | 76 | 21.5 | 56 | 128 | 80 |
| 40 | 1 1/2'' | 80 | 23 | 63 | 152 | 100 |
| 50 | 2'' | 93 | 24.5 | 76 | 166 | 100 |
Bob Zheng (sales manager)
Ningbo RMI Plastic Co.,Ltd
Tel:+86-574-86865705
Fax:+86-574-86865705
http://www.rmiplast.com/