Product Description
PP safety valve model RPV165 is diaphragm type spring forced safety valve. valve size from DN15 to DN65, socket fusion connection as per DIN standard. PP safety valve pressure rating PN10, pressure release set range 0-1.0Mpa. PTFE diaphragm and seal prevent leaking. PP safety valve is suitable for water system, chemical industrial and other corrosive mediums.
Safety valve is a special valve whose opening and closing parts are normally closed under the action of external force. When the medium pressure in the equipment or pipeline rises beyond the prescribed value, the medium is discharged to the system to prevent the medium pressure in the pipeline or equipment from exceeding the prescribed value. Safety valve is an automatic valve, mainly used in boilers, pressure vessels and pipes, control pressure does not exceed the prescribed value, play an important role in protecting personal safety and equipment operation.
Product Features of PVC safety valve:
1, Compact structure and stable performance
2, Easy installation and debugging
3, Sensitive reaction and good reproducbility
4, Selective large size range DN15mm DN65mm
5, Small pressure difference by specially designed flow structure to avoid forming a closure
6, Easy to set the working pressure by regulating device
7, Installed in the bypassas overflow valve use
8, Used as anti siphon valve to prevent gravity under static conditions.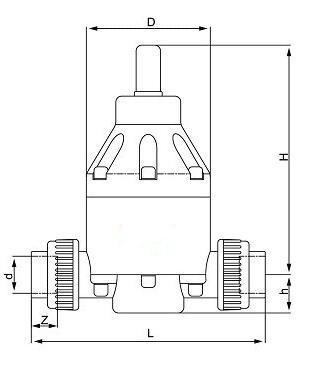 | | | | | | | | |
| --- | --- | --- | --- | --- | --- | --- | --- |
| MODEL | STAND | L | H | D | d | Z | h |
| 18615 | DN15 | 165 | 181 | 82 | 20 | 22 | 27 |
| 18620 | DN20 | 174 | 181 | 82 | 25 | 19 | 29 |
| 18625 | DN25 | 202 | 198 | 107 | 32 | 21 | 33 |
| 18632 | DN32 | 251 | 198 | 107 | 40 | 31 | 35 |
| 18640 | DN40 | 285 | 260 | 155 | 50 | 31 | 60 |
| 18650 | DN50 | 355 | 260 | 155 | 63 | 39 | 60 |
| 18665 | DN65 | 376 | 260 | 155 | 75 | 41 | 65 |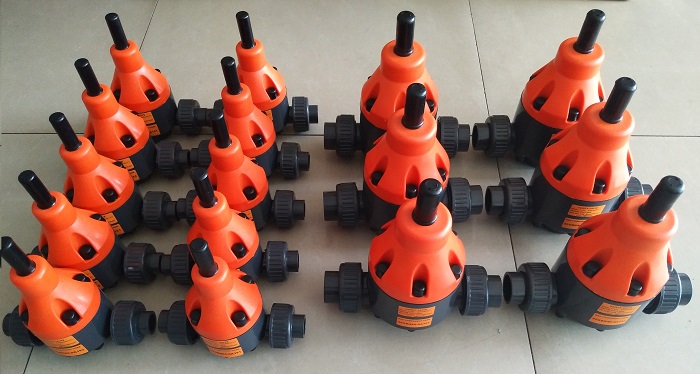 Product application